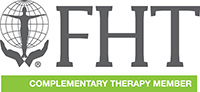 What my clients say
"I hadn't been hypnotised before and I was unsure what to expect. However, Lisa soon put me at ease and I found the experience very relaxing. In fact, I had never felt that relaxed before! "
K from London
Read More...
Please find below, some websites that we think may be of interest to you:
LanceFrench.com
Lance French offers a complete service to deliver good looking, functional websites for organisations of all sizes.
Should you like to request a link here, please email info@lisafrenchhypnotherapy.co.uk