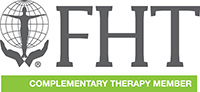 What my clients say
"I hadn't been hypnotised before and I was unsure what to expect. However, Lisa soon put me at ease and I found the experience very relaxing. In fact, I had never felt that relaxed before! "
K from London
Read More...
Advantages of Hypnotherapy
You are in control. We will work together and use hypnosis to support you in making the changes to your life that you want to make and address any issues that you raise.
It's quick. It is not normally necessary to spend a lot of time looking back at the past. Hypnotherapy can be effective just by looking at what's happening now.
No unpleasant side-effects. There are not usually any unpleasant side-effects associated with hypnosis. In fact, most people say they become more and more relaxed. People feel more able to cope with their current situation and more confident in facing the future.
It's empowering. We discuss what it is that YOU would like to achieve and agree how to work towards your goals. You can also learn self hypnosis, which you can continue to use throughout your life. You won't need to pay for lots of hypnotherapy sessions; you can learn techniques that you can use yourself whenever you need to.
Book a session with me to find out how hypnotherapy can help you, and learn to empower yourself for life.