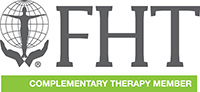 What my clients say
"Thank you Lisa for our brilliant sessions together, your gentle and empathic approach relaxed me instantly. It's so wonderful to have time dedicated just for you; the guided hypnosis was like walking through a pleasant dream. Afterwards I felt a great sense of peace and self-confidence. I use the images from the hypnosis sessions to help me sleep when I need to."
Rose from London
Read More...

What happens during a hypnotherapy session?
Group hypnosis for relaxation and rejuvenation and 121 appointments are availalbe on-line.
Please email info@lisafrenchhypnotherapy.co.uk to find out more.