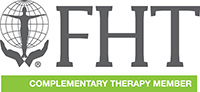 What my clients say
"I hadn't been hypnotised before and I was unsure what to expect. However, Lisa soon put me at ease and I found the experience very relaxing. In fact, I had never felt that relaxed before! "
K from London
Read More...
What happens during a hypnotherapy session?
I will greet you in reception and your session will take place in a private therapy room.
We will briefly go through your completed form (which will have been emailed to you before your session). Or, if you prefer, we can complete the form together during your session.
We will discuss the issues that you wish to address, focusing on what you would like to achieve and the changes you would like to make. I will explain how hypnotherapy can help you.
When you feel ready I will talk to you and guide you gently into a relaxing hypnotic state.
You will be sitting in an ordinary chair. You will be able to hear me and you will be able to move and talk to me if you wish to.
Hypnosis is a natural state; it's an altered state of consciousness. It's similar to being engrossed in a book, or driving a long distance on a motorway (if you needed to break suddenly you would be able to).
During hypnosis the conscious and critical part of your mind is subdued. This helps you absorb positive ideas and new ways of thinking and behaving that you might struggle to adopt outside of hypnosis. For example, you might want to instantly and immediately feel relaxed and calm whenever you see a large spider.
I will help you use your own imagination to deal with your issues.
Before you leave, you will be "awakened"; it's likely you will continue to feel relaxed. You will be able to travel and continue with your usual activities after your session.
There will be an option to do some homework between sessions. It will be up to you how much time you spend on this. I appreciate that most people have busy lives, but generally people are able to find the time to do their homework in order to make some progress and/or learn new helpful techniques.
You will be able to ask questions throughout your session.