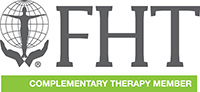 What my clients say
"Thank you Lisa for our brilliant sessions together, your gentle and empathic approach relaxed me instantly. It's so wonderful to have time dedicated just for you; the guided hypnosis was like walking through a pleasant dream. Afterwards I felt a great sense of peace and self-confidence. I use the images from the hypnosis sessions to help me sleep when I need to."
Rose from London
Read More...

Lisa French BA (Hons), DipMS, CH, MFHT

I am based in London, I work on-line using a range of platforms including Zoom and Skype.

Email:

info@lisafrenchhypnotherapy.co.uk

I offer a free, no obligation, introductory chat on-line to all potential new clients.

Please contact me by email to arrange a convenient time for a chat.

I look forward to hearing from you.

Email me now and take the next step in moving closer to where you would like to be.

Rapid change is possible, and generally it's a lot easier with the help of hypnosis and an understanding therapist.