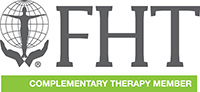 What my clients say
"I would have no hesitation in recommending you."
London client
Read More...
| | |
| --- | --- |
| | Location - on-line, using Zoom and Skype |
I am based in London, I work on-line using various platforms including Zoom and Skype.
| | |
| --- | --- |
| | Looking for a therapist you can trust |
I am a member of the Federation of Holistic Therapists (FHT), the UK's leading and largest professional association for therapists. Click here to view my FHT Directory listing and scroll down to read some testimonials.
There is informaiton on the NHS website about Hypnotherapy. It isn't usually available on the NHS.
| | |
| --- | --- |
| | Cost |
I offer an introductory online chat to all potential new clients, there is no charge for this first step. There is no pressure to book either, it's useful to have a chat and to talk about what you are looking for and the changes that you are keen to make. Please contact me by email to arrange a convenient time for us to talk info@lisafrenchhypnotherapy.co.uk
A three session package of hypnotherapy is £250.
The cost of an on-line hypnotherapy session is £100. Session time is up to an hour.
I am able to answer questions by email or have a chat on the phone between sessions. Recordings are often provided as part of the therapeutic process; there is no extra charge for these.
| | |
| --- | --- |
| | Find me on YouTube and Twitter |
I can be found on YouTube and Twitter
For six years, I was a Committee member of The James Braid Society. In 2017 I set up a private Facebook group for hypnotherapists who wish to be connected to this twenty year old "institution" which is a social group and discussion forum for hypnotherapists.
My therapy work is confidential. There's no mention of identifiable individual client details in my social media activity. I might make general statements, for example, often clients tell me how relaxing and soothing they find my voice.
If, and only if, I have permission from a client, I use specific feedback sometimes with their first name. I do this because it can help those who are using Google to find a suitable therapist.
| | |
| --- | --- |
| | Can anyone be hypnotised? |
Most people can be hypnotised. Some people will naturally go deeper into hypnosis than others.
Do not use hypnotherapy if you have psychosis or certain types of personality disorder, as it could make your condition worse
| | |
| --- | --- |
| | How many sessions would I need? |
This depends on various factors and it is quite individual. After we have had an initial chat, I will be more able to answer this question.
If you wish to experience being in hypnosis you can do this in one session, often people then like to do a couple more sessions to learn how to do self hypnosis.
| | |
| --- | --- |
| | Qualifications |
I qualified in 2012 after being trained by Dr Kate, Dr Kate Beaven-Marks. My training was classroom based - National Guild of Hypnotists course in London. I passed three exams covering the theoretical and practical aspects of hypnotherapy.
I attend regular group supervision, and further study days with HypnoTC. These activites enable me to continue to practice safely, connect with and learn from other therapists, and keep me informed of new techniques and developments within the hypnotic world.