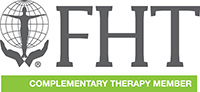 What my clients say
"I would have no hesitation in recommending you."
London client
Read More...

Welcome to Lisa French

Hypnotherapy
Whatever your stage of life or current challenges, it's likely that hypnotherapy can help you.
Perhaps you are just curious and wonder what being in hypnosis feels like; why not come and see me and find out. Most people enjoy being in hypnosis and find it deeply relaxing.
Hypnotherapy can help with a range of issues, and spending time in hypnosis can lead to an increased sense of wellbeing and you may find yourself feeling more and more relaxed in your everyday life.
Maybe there is something that you would like to do more of or something that you would like to do less of. Behavioural patterns can be modified. Rapid change is possible, and generally it's a lot easier with the help of hypnosis and an understanding therapist.
Examples could include, to be able to walk passed a coffee and cake shop in the same way you might walk passed a dry cleaners, feel calm and relaxed whilst travelling to work whatever is going on around you, feel positive and able to sleep well and feel alert and refreshed in the morning getting up effortlessly at the time you would like to get up, and feel excited and enthusiastic about going to the gym.
**2021 - on-line Group hypnosis for relaxation - themes include Coastal Calm, Summer Sunshine, Relaxing Riverside and Countryside Connection
**New in 2020 Sleep sOlutionS - SOS Programme - tackle sleep deprivation head on to improve your mental and physical health
**New in 2019 Five Ways to Wellbeing workshops and Personalised audio recordings to enable you to make changes to the way you think and behave that are helpful and beneficial for you.
**New in 2018, Launch of LIsa French Hypnotherapy YouTube Channel - Hypnosis and Hypnotherapy videos, and Wellbeing Wednesday lifestyle tips to help you feel better and function well.
**New in 2017, The Life Enhancing Programme for Busy People - specifically for those feeling overwhelmed, pressurised, stressed and exhausted - this programme helps bring about change, creating space for balance and calm in busy lives.
Come and find out what hypnotherapy can do for you, and discover just how relaxed you can feel.
I offer a friendly, caring and compassionate approach. I won't judge you or your situation.
I offer a free, no obligation, chat on the phone to all potential new clients.